Strategic partners
We work closely with a carefully selected group of strategic partners, allowing us to leverage leading institutional technology and infrastructure on behalf of our clients.
Raymond James Investment Services Limited (Raymond James) is a rapidly growing wealth management business, supporting 100+ commercially independent practices that represent a mix of private client investment managers and investment focused financial planners located throughout the UK. They commenced operation in 2001 and now have over 39,000 client accounts representing total client assets of £11.7 billion.*
They are a wholly owned subsidiary of Raymond James Financial, Inc. (RJF), a diversified financial services company headquartered in Florida, USA. Founded in 1962 and a public company since 1983, RJF is listed on the New York Stock Exchange (RJF) with over 8,200 wealth managers located in more than 3,000 offices throughout the US, Canada and the UK. These wealth managers service more than 3 million client accounts representing total assets of approximately $877 billion*. The parent company has a market capitalisation of $9.8bn and a S&P BBB+ 'stable outlook' credit rating.
In June 2017, Raymond James was named to the Fortune 500 list for the second year in a row; in March 2017 Raymond James joined the S&P 500.
To learn more about Raymond James, please visit www.raymondjames.uk.com
Brighton Capital Management is a trade name, provided under exclusive licence, of Raymond James Investment Services Limited (Raymond James).  Raymond James undertakes the important roles of compliance, client reporting, maintenance of client records, account opening, trading and settlement as well as providing the administration platform, access to the custodian and FCA registration services. This business structure allows Brighton Capital Management to offer our clients a high level of service combined with the additional security and peace of mind due to our association with a large financial services company
*Raymond James Investment Services and RJF stats as of 30 Jun, 2020
Thomson Reuters is the world's leading source of intelligent information for businesses and professionals. They combine industry expertise with innovative technology to deliver critical information to leading decision makers in the financial and risk, legal, tax and accounting, intellectual property and science and media markets, powered by the world's most trusted news organization. Thomson Reuters shares are listed on the Toronto and New York Stock Exchanges. For more information, go to http://thomsonreuters.com.

Renaissance Legal are a Brighton based law firm with a difference. They are the specialist provider of legal advice to parents and carers in the South East and beyond; helping families and carers of disabled and vulnerable individuals plan effectively for the future with Wills, Trusts, Powers of Attorney, Court of Protection applications and Inheritance Tax Planning.
The expert team also specialise in helping clients who are approaching later life. Taking a bespoke approach, and getting to know each and every client they work with, they help individuals put in place the right provisions for their families' futures.
The growing team are based in central Brighton and also work from consulting offices in London Euston, East Croydon and Crawley.
01273 610 611
info@renaissancelegal.co.uk
www.renaissancelegal.co.uk
Engage Health Group is an independent Health Insurance and Employee Benefits Consultancy, offering expert impartial advice to individuals, small businesses and corporate customers alike. With 20 years' experience assisting clients of all shapes and sizes and in all parts or the world, Engage Health Group are perfectly placed to understand client needs fully, and work with them to deliver the best possible and most suitable policy and/or services.
With access to all insurance and service providers within the market and with no allegiance to any, they can offer their clients truly independent advice, high levels of personal service throughout the policy year, and best of all, everything they do is completely free of charge.
Healthcare
The number of individuals taking out Private Medical Insurance has increased this year for the first time in almost a decade. Whether someone is looking to take out a policy for the first time or would simply like their existing scheme reviewed, the Engage Healthcare team will be able to provide free, whole-of-market, independent advice and guidance in a market which is notoriously difficult to navigate.
Employee Benefits
Engage Health Group's business clients can expect a highly professional broking service in areas such as Private Medical Insurance (UK & International), Group Life Assurance, Group Income Protection, Health Cash Plans, Dental, Travel, Employee Discount Portals, Corporate Wellness and Flexible Benefit Platforms. In addition to their broking services, their consultancy work assists clients in devising their overall benefits strategy, ensuring that it is achieving its desired outcome, whether that's attracting the right calibre of staff, driving HR and financial efficiencies, or inspiring higher levels of Employee Engagement.
International
Health Insurance cover for expatriates living or working overseas as well as employers looking to adequately cover their staff in overseas territories. International Private Medical Insurance (IPMI) is also often taking by those individuals who require the highest possible level of health cover available, irrespective of whether they are living abroad or are permanently resident in the UK. With cover for items such as private childbirth, luxury rehabilitation spas and/or cover for chronic pre-existing medical conditions, IPMI really is a prestige offering.
Square Mile is an independent investment research business that works in partnership with regulated professional financial services firms. They help advisers to develop informed investment recommendations so that, with their support, their clients can make the decisions that are right for them.
Focusing first and foremost on in depth, qualitative fund research, Square Mile provide tailored support and investment services for financial advisers, institutions and asset managers.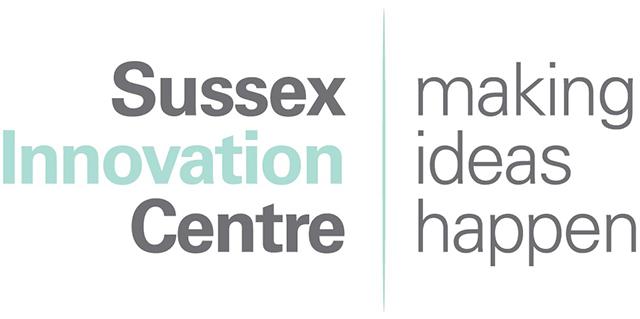 Sussex Innovation Centre is a stimulating location for entrepreneurs, start-ups and innovative growing companies, offering strategic advice, a willing business support team and, for those who need it, flexible, professional office space. Its goal is to help businesses grow quickly and sustainably during the vital early years of operation.
Sussex Innovation Centre has more than 100 members who have one thing in common – they have an idea that could lead to high growth. The Centre aims to develop its members' confidence and skills, fostering that growth so that the region and its talent thrives. It is wholly owned by the University of Sussex, enabling members to develop their businesses with the support of world-leading research, expertise and academic resources. The Centre brings together a large entrepreneurial community through its extensive network, creating a critical mass to attract the employees, expertise, investment and specialist skills to take ideas forward.
PHA-Media is the UK's leading 24/7 Crisis PR and Reputation Management Agency. They work with government bodies, global corporations, ultra high net worth individuals and international brands to help protect, manage and, where necessary, rebuild reputations.
Led by Phil Hall, a former national newspaper editor, PHA-Media's crisis PR team comprises of some of the most influential individuals in the media and includes former editors, senior journalists and leading PR professionals. This level of experience means they have a reputation for having the best contacts in the media.​
PHA-Media are experts in corporate crisis management, legal reputation management, crisis prevention, reputation management for individuals and reputation rebuilding.